A WINDOW OF OPPORTUNITY DURING COVID-19
22/09/2023
When the COVID-19 pandemic locked many people down in their places of residence, they went against the mainstream, opening their doors [to visitors] in remote rural settlements (Gushchu, Birinji Chayli, Goylar, Chukhuryurd, Malikchobanli, and Sabir) of Shamakhi, an administrative district in the eastern part of Azerbaijan, some 120-140 km west away from Baku, the country's capital.
The arrivals included more than 30 students from Azerbaijan Medical University, as well as Medical Colleges #1 and #2, who gathered together, in the framework of the EU-funded, WHO-implemented COVID-19 Vaccination Support Project, to raise the awareness of local inhabitants of the coronavirus-caused infectious disease, promote vaccination among the adults and youngsters, make an assessment of cardiovascular and diabetes risks, and measure children's height and weight.
Upon joining the European Immunization Week in April 2022, Makana Abbasli, Jamila Ismiyeva, and Leylakhanim Karimili did not know that the then the upcoming event would turn out to be a great life experience, in addition to fieldwork practice.
They are not students now but recall that exciting episode from the final year of undergraduate studies with everlasting gratitude and gentle nostalgia.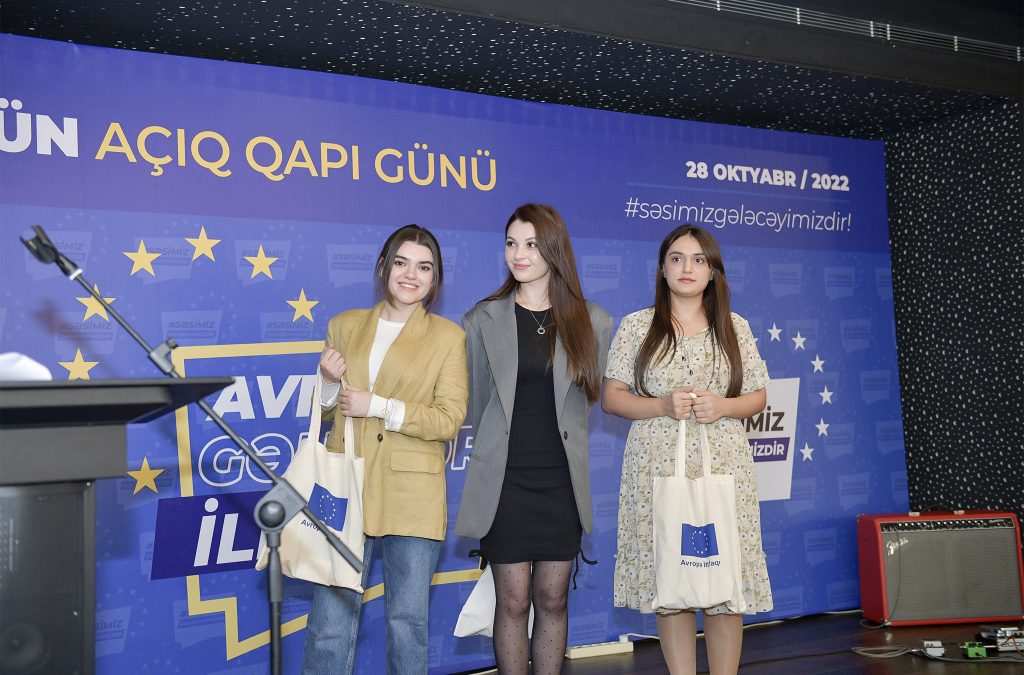 Jamıla Ismiyeva, a graduate of Baku Medical College #1
Frankly, I am not communicative, and it is somehow difficult for me to make contact with people.
In Shamakhi, however, we had to carry out a door-to-door campaign in rural settlements, talking with families, vaccinating children, and inviting people to undergo a screening test to identify risk factors behind cardiovascular diseases,
Indeed, making the first move was tough, but as hours and days passed by, I sensed that I was getting experienced – that was a captivating practice.
I think getting rid of my communication avoidance stuck point was the project's main takeaway for me.
Leylakhanim Karimli, a graduate of Baku Medical College #1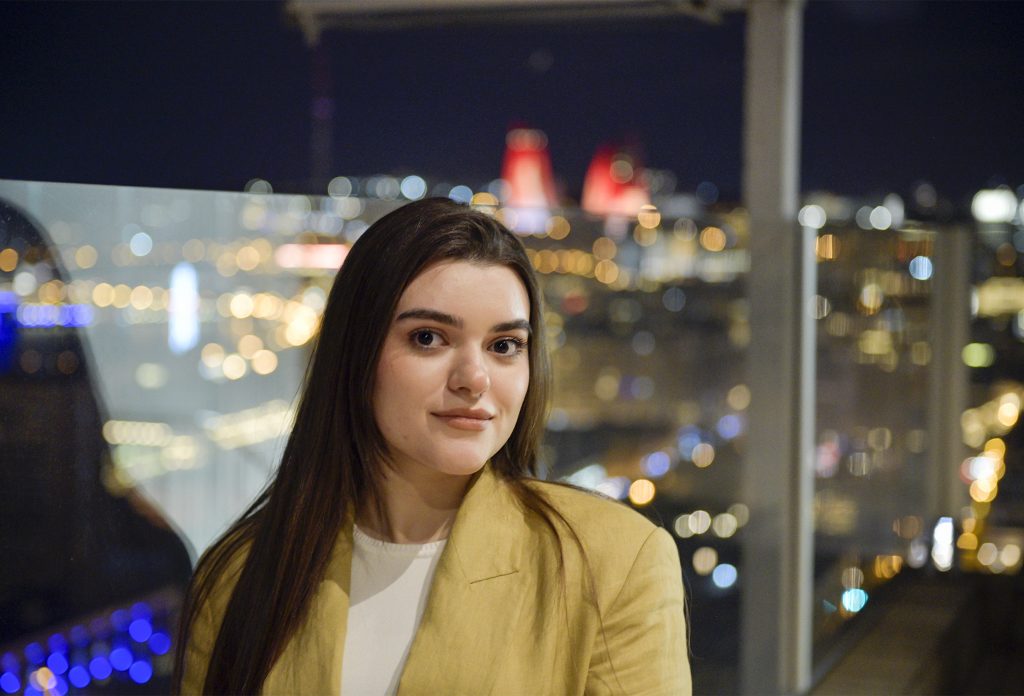 At first, I was jubilant to hear that I was among the students approved for the project. On the other side, I did not have any imagination of what I would be supposed to do and what to expect per se.
We got initial instructions from our faculty members in Shamakhi. They shared some secrets of establishing communication with rural inhabitants. We got the main point – communicating with locals was central to passing information on to rural people and achieving success in what we received the mandate to do. All in all, divided into three teams, we had to make locals believe us. Upon completion of the training, the drawing of lots took place to identify which team would visit which village(s). As a result, my team ended up in Gushchu, a remote mountainous settlement. Because of its sprawling layout, Gushchu turned out to be a challenge – to perform our duty, we had to hire a local executive and carry the project-provided medical devices and appliances to start our door-to-door activities. The first family whose door we knocked on looked hesitant. They did not know us and hence were careful. Once we introduced ourselves and displayed our good attitude toward the kids, our behavior was reciprocated, and we all managed to set things moving. Since the father and mother had not got all doses of a COVID-19 vaccine, we explained to them the benefits for human health to be fully vaccinated. They agreed, and we injected the missing shot.
Meanwhile, the family's juvenile members needed full-dose vaccination. We told the kids to visit our medical point and undergo the required procedure. It was on a free-of-charge basis. Our work with kids was not all about vaccination. We examined the younger generation, measuring children's height and weight proportions and the dimensions of their development against the accepted norms and standards.
Within a few days, we shot to fame all over the village, so the residents took the initiative to invite us to visit their families. Since a medical point was a relatively distant way for the rural elderly living in the hilly area of the village, we decided to reach out to them ourselves and provide on-the-spot services, including medical check-ups.
As days passed by, villagers were getting more communicative with us. We spent four days at Gushchu but left it as if we were saying goodbye to our nearest and dearest. Our next destination was a rural settlement known as Birinji Chayli. Our eyes were immediately drawn to its fascinating nature, and we enjoyed its lovely inhabitants.
They never seemed to guard themselves against us (contrary to our initial experience communicating with residents of Gushchu). Maybe that was the case, or we built self-confidence, thereby getting along better with people.
The COVID-19 pandemic accounted for a significant part of my years of study, leaving me with little-to-none practical experience working and communicating with patients. This project closed that gap, allowing me to live through the conditions that embraced different patients, including people with various health issues and concerns.
Makana Abbasli, a graduate of Azerbaijan Medical University
It was the final year of my studies when I was getting preapared for Shamakhi last year.
Now I work as an anesthesiologist-resuscitator at Central Customs Hospital. Every day, upon collecting a complete medical history following a pre-anesthesia physical examination of a patient, I feel grateful to the European Immunization Week, which I joined as part of the COVID-19 Vaccination Support Project.
Although I was a well-performing university student, I hadn't got any chance to practice before this project.
Besides, I am a bit shy. Work in Shamakhi provided an encouraging solution since I could practice on patients and learn how to talk with them to gather their medical history. I managed to overcome my shyness and avoidance.
I expect students to benefit from opportunities for all they are worth, in the right place at the right time, to eventually become professionals, i.e. architects of their fortune.